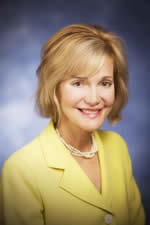 Livermore, CA (PRWEB) March 21, 2012
The Livermore Valley Chamber of Commerce will celebrate innovators whose perform is shifting the globe, and the tri-valley area at the Chambers annual Aspiration Makers and Threat Takers luncheon on March 27, 2012 at Poppy Ridge Golf Program in Livermore.
Among the award recipients are Lynn Naylor, Government Director of Globe of Youngsters. Planet of children is focused to dramatically strengthening childrens lives by figuring out and recognizing extraordinary individual work on behalf of young children in need to have. To day, World of Kids has awarded money grants to eighty four change makers, doing work in far more than fifty nations around the world and has touched the lives of some thirty million young children.
thirteen
Chevron Vitality Answers, along with Bridglux, has teamed with California cities, like Livermore and Dublin, CA to create a special alliance to encourage innovative development in LED lights systems. This enables metropolitan areas to considerably reduce utility bills and maintenance fees. Below the program, Chevron Electricity Solutions, the energy providers division of Chevron U.S.A., will update streetlights with LED technological innovation often at no upfront expense to the metropolitan areas.
County Supervisor Scott Haggerty will also receive a Aspiration Makers and Risk Takers award for his productive and tireless effort to advertise regionalism.
thirteen
According to Dale Eldridge Kaye, CEO of the Livermore Valley Chamber of Commerce, "Inclusiveness and vision can, and should, start early. The Junior Dream Makers and Threat Takers Award has become a highlight of the ceremony.
This calendar year, two Livermore Higher University scholars, Erika Gruidl and Kendall Sanchez will be provided an award for their work initiating and coaching the Capturing Stars Spirit Squad, which is created up of special needs scholars.
thirteen
Also offered at this function is the annual Las Positas Sandia College student of the Year. This calendar year the award goes to Jacob Eun Park.
Bridgelux is sponsoring the luncheon function which begins at 11:thirty a.m. and ends at one:30 p.m. To sign-up, call the Chamber of Commerce at 925-447-1606 or sign-up on the internet at http://www.livermorechamber.org.
thirteen
thirteen