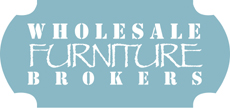 Portland, Oregon (PRWEB) October 29, 2011
Wholesale Furniture Brokers is introducing 44 floor, table, and ceiling lighting products by Zuo Lighting on its US and Canadian online stores. "The unique designer lighting is easy to match with contemporary and modern decor and ships in 3 to 5 business days making them great gifts for the holiday shopping season," says Matt Holmes, Wholesale Furniture Brokers' Marketing Manager. "Online shoppers are encouraged to order the lighting products early this holiday season as stock is expected to sell out during the shopping rush."
The lighting products are ready to use out of the box. They include standard 10W to 200W light or halogen bulbs that have a life cycle of 1500 to 3000 hours.
All products are UL certified by meeting the quality and safety standards set by the U.S. Occupational Safety & Health Administration (OSHA), and American National Standards Institution (ANSI), and the Standards Council of Canada (SCC).
Zuo uses standard quality cardboard, injected foam, and foam inserts to protect the lamp parts during shipping.
The lighting collection is manufactured in a factory in Guangzhou, China. They are stocked in Zuo's California and Miami warehouses in the US. Zuo Canada is currently pre-selling the new Zuo Lighting line as they are expecting stock to arrive at their Montreal warehouse in November. "Canadians can now order the new lighting collection and get free home delivery on GoWFB.ca," adds Holmes.
"Zuo developed the new lighting collection to meet the demands of customers searching for a brand that offers a complete one shop experience," says Zuo Modern's CEO, Luis Ruesga when asked why Zuo created the new line. "Every set of furniture needs a piece of light to create a special ambiance. From a black table lamp to an arc floor lamp, or a glass chandelier, the intensity of the lighting is what makes it a key piece to set the mood."
When asked if Zuo has any new lighting products being developed, Ruesga says, "We're working on a new outdoor lighting collection that will be launched mid next year. Zuo is also planning to introduce energy efficient led lights to its collection." Online shoppers will be able to order the new outdoor and led lighting on Wholesale Furniture Brokers online stores when it becomes available.
About Zuo Modern

Zuo has created distinctive decor lines including Zuo Modern Furniture, Zuo Outdoor, and Zuo Accents. They have permanent showrooms in the United States and distribution centers across the United States, Canada, Mexico, and Brazil. Zuo focuses on creating cutting-edge designs, varied distribution, strong service, and excellent service for their customers.
About Wholesale Furniture Brokers

Wholesale Furniture Brokers offers price leading furniture with free shipping to online customers direct from the manufacturers in the USA and Canada. World-class customer service is provided to customers by telephone, email, and chat. Shoppers can choose from a growing collection of traditional, modern, and contemporary furniture styles for inside and outside of the home at Wholesale Furniture Brokers. Consumers do not need to pay a membership fee to buy from Wholesale Furniture Brokers.
###
Related Led Bulbs Press Releases