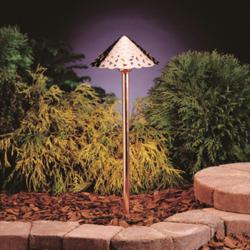 San Mateo, CA (PRWEB) August 15, 2011
The modest incandescent light bulb has illuminated millions of homes around the world, but its future remains dim until the US government determines whether there is indeed a need for its phase-out in favor of more efficient lighting.
Seeking to repeal the federal energy legislation signed in 2007 by former US president George W. Bush, the Republican House majority voted to block the enforcement of the new light bulb efficiency requirements. According to the GOP, the move to phase out old incandescents is a symbol of regulatory overreach on behalf of the Federal Government.
While states like Texas and California are already implementing the new legislation, the rest of America remains undecided about the existence of the incandescent light. In light of this bar, Kichler Superstore, one of the largest online retailers of fine home lighting fixtures, announces that it still supports energy-saving measures and asks its customers to do the same.
Kichler Superstore has always been at the forefront in offering affordable and energy-efficient light fixtures to customers, says Karishma Baijal, spokesperson for the Kichler Superstore. This new legislation means homeowners can reduce their energy bill and carbon footprint at the same time by opting for energy-saving lighting alternatives."
Although the legislation does not call for all incandescent bulbs to be completely phased out by 2012, only those including and exceeding 100-watts, Kichler Lighting Superstore has already taken the first steps in helping the country reach its energy goals by expanding its collection of top quality eco-friendly lighting fixtures.
We have halogen, fluorescent, and LED-compatible fixtures that consumers can easily incorporate into their home lighting style, says Ms. Baijal. Kichler Superstore also stressed that despite the initial cost, eco-friendly light fixtures and LEDs last up to 25% longer than incandescents with equal cost savings over their lifetime, making LEDs the optimal choice for drastically reducing power consumption not only in the United States, but across globe.
In addition to the use of eco-friendly indoor and outdoor lighting fixtures, homeowners can help support the ban on energy consuming light bulbs by selecting from the Superstores assortment of eco-friendly light bulbs.
Kichler Superstores hopes their buoying of the Federal governments incandescent bulb phase-out legislation shows that stylish light fittings can be energy-efficient and cost-effective. Whether consumers are looking to enhance their ambient bathroom lighting or a simple kitchen lighting pendant, Kichler Superstore advises buying eco-friendly.
For more information, please visit http://www.kichlersuperstore.com.
About Kichler Superstore
At Kichler Superstore, our goal is to help you find the perfect Kichler Lighting fixture for your home. We are passionate about Kichler Lighting products and have dedicated ourselves to being the finest retailer of Kichler Lighting light fixtures.
###